Announcing Post&Parcel Live 3.0
We're delighted to announce that our leading industry event, Post&Parcel Live 3.0 will be returning to your screens on 27-28 January 2021.
Bringing together delegates from across the globe, Post&Parcel Live allows attendees to learn about the latest developments in the post and parcel industry from the comfort of their homes or offices.
Presenting all of the latest up-to-date insights and information from the last mile, it is one of the most forward thinking and encompassing virtual conferences in the world, with over 1000 senior mail and express executives in attendance.
CONFERENCE SESSIONS
Our agenda will cover topic sessions from our market experts and peers including:
Vaccine Distribution: How can we help?
The Future of Same Day Delivery
Rural Delivery Solutions
The Future of Electrification
What Have we Learnt from COVID-19 and Peak Season?
Diversity for Business Success
Creating the Perfect Consumer Experience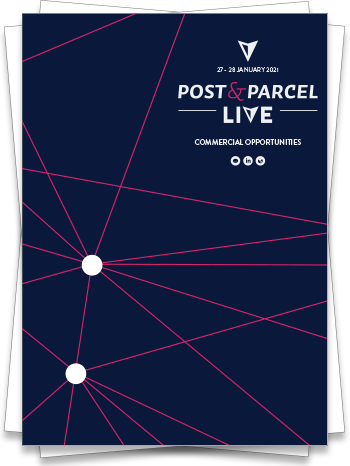 Check our website for regular updates!
www.postandparcel.live
If you have any questions about the event, please get in touch by email, or call the team on +44(0)1628 642910.