Only 1 week to go until Post&Parcel Live returns to your screens! Don't miss out on your chance to join peers from around the world, and learn about the latest industry updates and innovations.
Our conference programme will cover the most important topics surrounding the industry, including The Future of Electrification, eGroceries, Diversity for Business Success and Best Practices in Vaccine Distribution. Check out the latest agenda here: www.postandparcel.live/agenda.
Our live conference content will be available on demand throughout the two days, so no matter where you are in the world, you won't miss out. Register your place today!
We are excited to announce that MyDutyCollect will be joining us as a Silver Sponsor! They will be sharing their insights in the conference area, make sure you tune in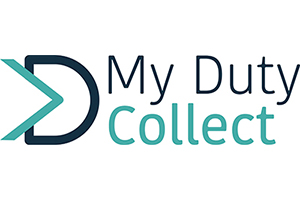 Niall O'Neill of MyDutyCollect commented:
"We are very much looking forward to Post&Parcel 3.0 and the opportunity to connect with and learn from thought leaders within the postal & logistics sector. Brexit, EU VAT 21, ICS2, Stop Act and understanding the implications that regulation, digital transformation and Covid 2.0, will have in the years ahead is vital to how we navigate and plan for the future. This is an excellent event and opportunity to connect with friends and customers, old and new."
If you have any questions about the event, please get in touch by email, or call the team on +44(0)1628 642910.