Speaker Announcement: Dr Shaun Davis, Royal Mail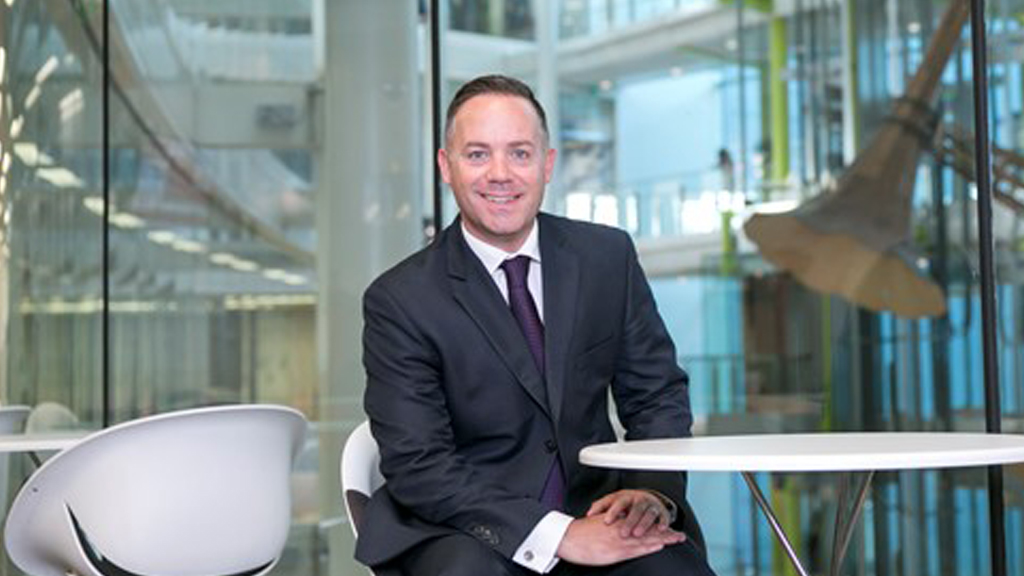 We are delighted to announce that Dr. Shaun Davis, Global Director, Sustainability at Royal Mail, will be presenting at Post&Parcel Live in November 2021.
One of a relatively small number of Chartered Directors and a Fellow of The Institute of Directors Shaun has a wide portfolio of responsibilities across the Royal Mail Group; his responsibilities include safety, health, wellbeing and sustainability.  He is also a Chartered Fellow of The Institution of Occupational Safety and Health, a Chartered Fellow of The Chartered Institute of Personnel and Development, a Fellow of The International Institute of Risk and Safety Management and a Fellow of The International Compliance Association.
Joining Royal Mail Group in September 2012 Shaun has led many improvement programmes across a range of areas – contributing to improvements in accident prevention and a reduction in road traffic collisions. Shaun has led an organisation wide attendance improvement programme as part of a broader wellbeing and health promotion agenda, with particular attention being paid to mental health, musculoskeletal issues and issues affecting an ageing workforce.
Prior to joining Royal Mail Group, Shaun worked in the construction, refurbishment, infrastructure and waste management sectors and led organisations to achieve significant improvements in performance – most notably achieving ISO:9001, ISO:14001, OHSAS:18001 and ISO:45001 alongside British Safety Council 'Five Star Occupational Health and Safety Audit' across two FTSE listed organisations. Shaun has also led culture change programmes and achieved a variety of awards and accolades for the organisations he has worked in.
Shaun holds six Masters Degrees; a Master of Arts (MA) in Leadership & Culture Change, a Master of Business Administration (MBA), an MA in Marketing & Innovation, a Master of Science (MSc) in Workplace Health & Wellbeing, an MA in Strategic Human Resource Management and a Master of Laws (LLM) in International Commercial Law.  He also holds a Doctorate in Coaching and Mentoring his research having explored the relationship between coaching, well-being and organisational culture.
Shaun is a trained and experienced Board member, Chair, Trustee, and school governor.  He is currently a Trustee of three charities; The Men's Health Forum, The Rowland Hill Fund (Deputy Chair) and The Society of Occupational Medicine. He is also a member of the Business in the Community (BITC) Workwell Leadership Team and a Member of the National Forum on Health and Wellbeing in the Workplace.  Shaun also acts as Vice Chair and Director of Strategy for the pan-European mental health campaign 'Target Depression in the Workplace'.  Shaun was appointed as Honorary Assistant Professor at the University of Nottingham, School of Medicine in February 2018. 
Voted as one of the 15 most influential in health and safety and a winner of The Institute of Directors 'Director of the Year – 2018' award Shaun regularly contributes to contemporary debates, thought leadership and campaigns. 
In 2019 Shaun was awarded The REBA (Reward & Employee Benefits Association) Vanguard Award for outstanding contribution to health and wellbeing.
A published author in many respected journals and practitioner publications Shaun also co-authored two books "Positive Male Mind" and "Positive Mental Health" in 2018 and 2019 that explore mental health management strategies.