Who's Registered for Post&Parcel Live?
DOWNLOAD THE ONGOING DELEGATE LIST
Post&Parcel Live has attracted some of the most senior post and parcel executives from across the world. If you're wondering about the types of people you will meet, enter your details below to download a sample of our attendee list.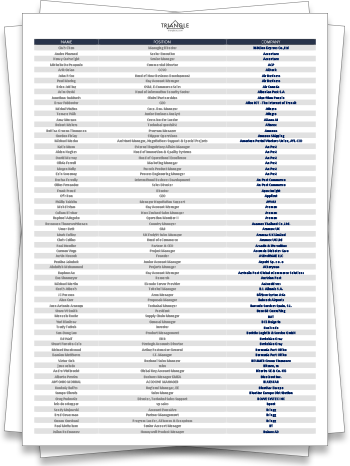 Subscribe to free email updates from #PostandParcelLive and you will receive the latest speaker news, sponsor updates and conference offers right to your inbox.
Want to get the more post and parcel news delivered to your inbox? Why not become a member of Post&Parcel for free today and receive our handy daily or weekly digests of the latest industry news.