Post&Parcel Live provides an unmissable opportunity to showcase your company to key decision-makers from potential clients with real spending power. We tailor our sponsorship packages to fit your marketing needs so contact us to see how we can complement your existing marketing plans.
Download the Sponsorship Pack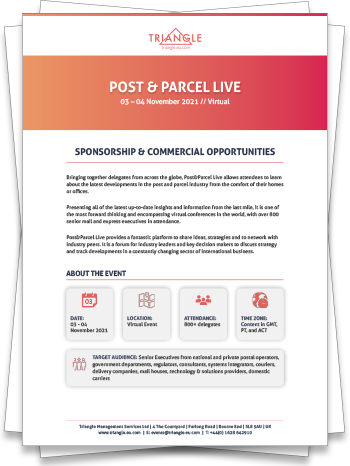 Subscribe to free email updates from #PostandParcelLive and you will receive the latest speaker news, sponsor updates and conference offers right to your inbox.
Want to get the more post and parcel news delivered to your inbox? Why not become a member of Post&Parcel for free today and receive our handy daily or weekly digests of the latest industry news.